Who Says High Heels Are For Women Only?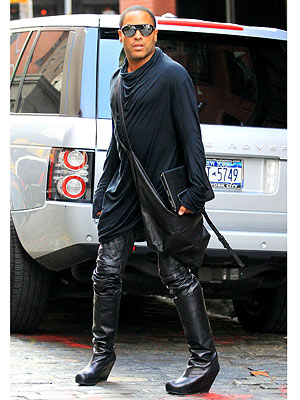 Not Lenny Kravitz, that's for sure! Kravitz showed a unique fashion statement Thursday when he appeared wearing leather pants tucked into knee-high wedge boots. Kravitz completed his look with a cross body man purse.
What do you think–love the look or is the high heel for men fashion a bit to over the edge for you?