Celebrity Shoe Style: Stunning Selena Gomez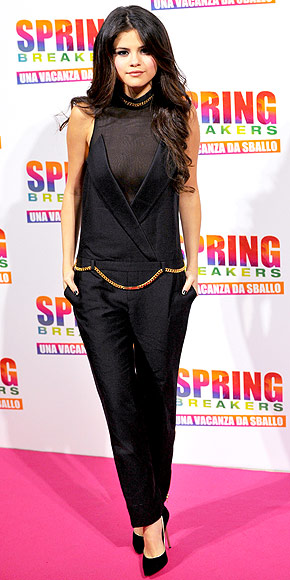 She may be nursing a broken heart, but you could never tell by looking at Selena Gomez. Wearing a black tuxedo-style jumpsuit, Gomez stunned on the Red Carpet recently.
She may not be Justin Bieber's girlfriend anymore, but Gomez appears to be taking the break-up in stride. The Spring Breakers star and her co-stars continued their whirlwind tour of Europe as they walked the pink carpet for the premiere of their film at the Adriano Cinema in Rome on Friday.
Selena accented her tuxedo-inspired jumpsuit with gold chain accents along her neckline and hip and sexy sky-high Casedei heels.
Credit: Tiziana Fabi/Getty